A kind words or two can go a long away - thank you for those who took the time to comment, it's always a delight to hear how a session has had a positive impact on your relationship with the animal in your heart x
I had the privilege of chatting with Finn. He was such a gentle soul who was grateful to be asked to share his feelings and preferences. Finn's hadn't always been cared for with the love he enjoys now - as part of his session I requested a energy healing for him as a foal in the womb. Not all foals are welcomed and celebrated and I intuitively felt this was right for Finn. During this healing I saw something I had never seen before - he had a white tag attached to his pastern with the word EXIT on it.
I had no idea what this meant and when I told his lovely owner Jo she gasped and asked how I knew. 'Knew what' I asked. It turned out Finn was never meant to be born - his mother was a show horse and pregnancy was not on the show schedule and they tried to abort Finn. He showed me he knew he was marked for EXIT. I was as gobsmacked as Jo.

Finn also showed me a vision of a rolling hills with bush in a gully and said he wanted to play there. When I described this to Jo she knew exactly where I was talking about and this is what she said after their next ride:

"Just had the best ride in ages. Went down to the trees and whizzed about like kids over logs. Renewed horse. Came back up the hill fast and schooled on the runway for a smidge. Finn has got 6 yrs younger. :-)" Jo Rodgers, Rotorua, NZ
Mindset Coaching (no longer offered)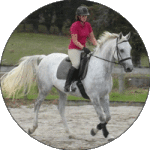 "The best thing about Suze's coaching is that she is such a caring and empathic person. A coaching session is like chatting with your best friend and I immediately felt able to share anything that came up. Suze has many tools for getting to the heart of the matter and I always feel positive and uplifted after a coaching session.
"I would absolutely recommend Suze's coaching because I can feel the benefits and changes in myself."
"Many of the issues I have discussed go beyond career coaching but because Suze takes a holistic approach to mentoring and coaching she has understood my road blocks and helped me to clear these out of the way so that I'm truly free to set out on the path to achieving my goals." Ingrid Kuindersma, Whangarei, NZ
---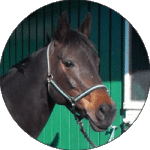 "Thanks again for all your help Suze.  You really have helped to catapult me out of my grief and stuckness and have shown me a way to move forward.  I am forever grateful.  You are a godsend!" Lynda, Karaka, NZ
---
What was the favourite specific feature of your coaching with Suze?"Obviously the fact that she could talk to my horses… and tell me what they were thinking but also the fact she put my fears in perspective (And more logical)…  and just made me think about things I hadn't ever thought about." Auckland, NZ
Did you have any hesitations working with Suze?
"Absolutely none – I've always found Suze has a calming influence on me and she naturally makes you trust her as she so "soft" (Hard to think of another word but that's how you feel in her presence)" Auckland, NZ
What mindset changes have you noticed?
"I am more aware of how I am treating the most simple of situations now instead of just blowing through them with the same old excuses." Sundre, USA
Would you recommend her coaching?
"Absolutely.  In a heart beat.  In the first initial session I felt more aware, more calm and more understood.  In a very down to earth, open session I was given tools to start practicing to get more in touch with my own personal challenges." Sundre, USA
"Absolutely – definitely – Wouldn't hesitate at all – I noted big changes – Suze has a gift and she should be able to share it…" Auckland, NZ
How has this affected your life beyond riding?
"Even my husband's noticed that I'm not so stressed or 'Panicked' without actually putting my finger on why." Auckland, NZ
---
I had the honour of working with a lovely lady during a riding clinic with a very high profile instructor.  This was a clinic that she had been looking forward to with great anticipation and unfortunately her nerves had got the better of her on the first day.  One the second day we weren't going to let that happen…
"After my first lesson my focus and energy was scattered and fragmented. I had time to critique my video overnight (that Suze had kindly taken) and thought I had not been in my zone /power. With Suze's coaching the morning of my second lesson, she helped me settle my emotions, re-focus on what was important and what I wanted to get out of my second lesson and how to achieve that. I felt more grounded and capable after Suze's mentoring." Fiona, Kumeu, NZ
---
Below are some comments from a recent presentation of Mastering the Mindgame of Riding:
Sooo interesting. You held my attention until finished
You were great. Very clear and thought provoking
Extremely interesting & pertinent. Fabulous conversation to explain topics. Such a relevant topic yet not a lot of information our there about it
You remind me of Steve Gurney – passion, love, so much energy. Keep it up!
---
Becoming who you were always meant to become
As I came in from putting hay out to three muddy horses warming themselves in the morning sun after a frosty start to the day I received an unexpected and delightful call. A call that moved me to tears (in a good way). The beautiful lady on the other end of the phone was someone I have had the privilege of getting to know as she and I worked on unlocking her potential through mindset coaching.
Making this call was both brave and humble as she was sharing something she was rightly proud of and she was saying thanks for supporting her. The night before she moved up two grades in her martial arts and they made special mention of her 'spirit'. What has this got to do with riding you might ask? Everything!
The 'spirit' the examiners couldn't help but be drawn to as it beamed up from a crowded exam room floor is the same 'spirit' that has led her to be able to describe a ride earlier this year as 'a little bit of magic, effortless, flow, oneness; breathing in a state of calmness and radiating it; expectation of complete connection'.
She said she doubted she could even have considered starting this new sport without the time we spent together. It would have been a loss to herself, her family, her friends and her horse if she hadn't discovered her 'spirit' and I have been so honoured to see her spark become a flame and now an inferno.
---